For our latest "Spotlight" interview, we caught up with Amy from Studio Illicit to chat about all things web design.
From the popularity of mobile-first features and minimalist designs to the importance of balancing creativity with reality, she gave us some really interesting insights into the process of creating a website and how designs should respond to the demands of the user.
What do you think is going to be the next big thing in web design?
It's difficult to predict a single future revolutionary event, though a number of growing trends do spring to mind. You can expect websites in 2019 to appear visually 'bold', using large images, typography and interactive elements. Modern page layouts offer the appearance of minimalism and open space as this helps to signpost visitors and draw the eye to the right places.
Immersion is also is on the rise with elements like 'microinteractions' – those are the satisfying user-controlled animations based on hovers, taps and other gestures.
These trends are essentially related to the dominance of 'mobile-first' design which works in the service of a simple, engaging user experience and a streamlined look that works across all devices.
What has been your favourite project to work on and why?
There have been so many! We've been really lucky to strike up long-term relationships with local Devon-based companies such as Roastworks and Touch Design Group, as well as newer London-based clients DCT8 and Kingdom Creative.
I think these projects have been so successful because the clients are creatives themselves, so they appreciate that a lot of careful craft needs to go into marketing their incredible products.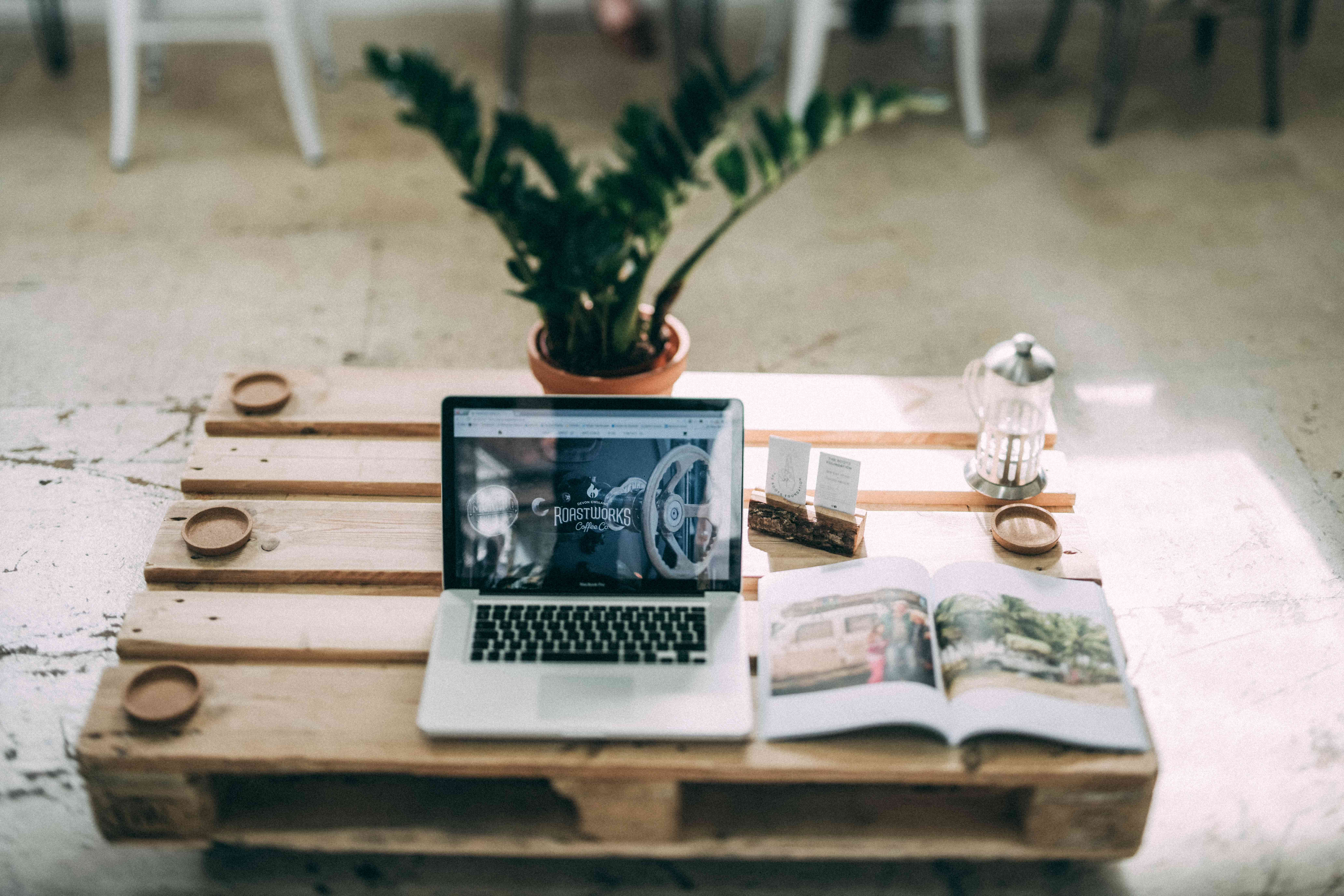 Do you ever find it challenging to balance client expectations, creative freedom and technical possibilities?
Absolutely. We always try to maintain a high level of honesty with our clients about what is achievable and what is best for the user. Equally, we have to be honest with ourselves.
From a design point of view, I occasionally find I have to rein in some of my wilder ideas as it's tempting to create something artistically beautiful and conceptual, but if it isn't helpful to the visitor, and usability is being sacrificed at the altar of good looks, I have to think again.
Do you have any pet peeves when it comes to designing or building a website?
In our work, we have to overcome technical issues frequently, the most challenging of which are when unexpected issues happen outside of our control. This might be applications not working as expected, browser glitches and hosting problems to name a few.
There is an expectation that we resolve or work around these ourselves, which can be something of a time-sink.
If you had to recommend just one website improvement to every business out there, what would it be?
In the broadest terms possible, less is more. For design and content, knowing what to leave out is just as important as knowing what to include. For example, no visitor has the time to read through an essay on your web pages. It's also essential not to clutter your pages with a ton of visuals or superfluous features just because you like them and you think they look cool.
Think of the audience and always assume that they have very little time to decide whether they are going to stick around. Once you achieve that mindset, then a great website is within your grasp.
So there you have it, a window into the world of web design. Thank you very much to Amy from Studio Illicit for giving up her time to chat to us – the design of your website is such an important factor for businesses large and small!
We will be continuing with this Spotlight series so make sure to keep an eye on the blog for future interviews.
SB.
If you enjoyed this interview, why not check out last month's chat with Sophie from ADPR. She talks about digital trends, PR disaster stories and more!