You may be wondering when to start SEO. Which may, in turn, lead you to ask the question "what do I need first: a shiny new website or SEO?"
It's just like the age-old question of which came first: the chicken or the egg? Only recently, I saw a headline on Facebook that told me researchers from some university have actually revealed the chicken came first because only chickens can produce the protein found in eggs.
And everyone knows that Facebook stories are 100% trustworthy and never fake…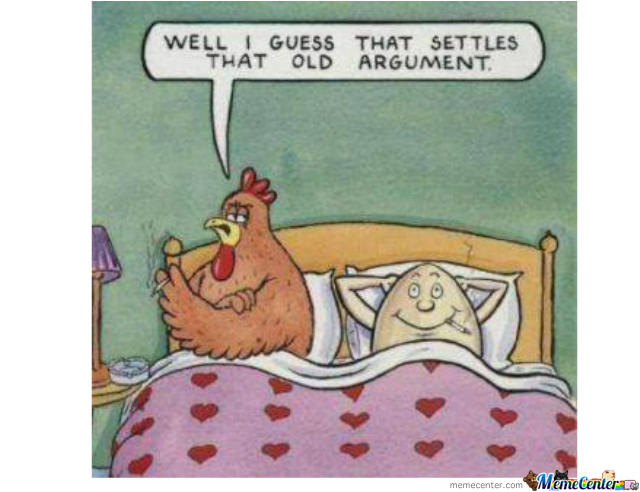 To be honest with you, I'm still not convinced about the chicken thing. But what I'm trying to say is that – contrary to what you might think – the question about when to start SEO is a bit more clear cut. SEO should really come before your website.
Generally speaking, people will happily spend their digital budget on creating an attractive and engaging website. This is great because today your website is the best way to market yourself and is often your first point of contact with a potential customer or client. But making that wonderful website easy to find is often seen as an add-on service. Something you do if you have a little bit of cash left over at the end, which isn't so great. Because focusing on your SEO during the planning, designing and building phases of your website is essential if you want that shiny new website to be a worthwhile investment. Let me tell you why.
Firstly, why share your website budget with SEO?
Website design and SEO are like cake and icing. You can bake a delicious cake specifically for your consumers. You know it's a fantastic cake and they're going to love it because you made it with them in mind. But if you don't ice that cake, people will be less likely to notice it at the bake sale because you haven't put in the effort to make it look all nice and tasty-looking. Even if you know your cake is delicious without icing, everyone else has iced their cakes. So even if they taste like crap, they look great. People are probably going to notice those cakes first, while your cake gets lost in the crowd.
The same goes for your new website. You can invest lots of time and money creating an awesome website that is attractive, user-friendly and easy to navigate. But what's the point of doing all that if nobody's going to notice it? And they probably won't notice it if you aren't on page one of the search engine results because 75% of users don't look beyond the first page. What's more, with more and more people working on their SEO (icing them cakes) it's becoming more and more crucial you do the same.
Secondly, you may be thinking "OK sure, but why the hell should I start SEO for a website that doesn't even exist yet?"
Getting started on your SEO from the offset can make a world of difference to your new website. Great SEO and website design working together from day one will:
1. Ensure the site has a strong internal linking structure, including internal links.
2. Provide a search engine friendly URL structure and a simple URL mapping process from any previous sites.
3. Help target the right keywords to bring you the qualified traffic you desire.
4. Ensure you have sufficient content, written to the highest quality
5. Eliminate any internal duplication.
6. Include call-to-actions and help fine-tune the conversion process to make sure it's quick, easy and effective.
7. Begin a campaign to build web authority for the site before it's even fully launched, meaning it's more likely to start ranking straight away.
8. Ensure that the site is fully optimised and compliant with search engine practices.
Doing all this at the beginning will save you heaps of time, money and resources that would inevitably be spent retrospectively trying to resolve issues. And trust us, there will be issues to resolve. Trying to fix a website can be pretty costly and, though it's possible, can rarely compare to the kind of results you'll get with a site that has been designed with SEO in mind.
We often work collaboratively with Illicit Web Design on websites old and new. So if you need a new site and want a fighting chance of achieving the growth you desire from it, get in touch today!