In the light of Facebook's recent data scandal and the complaints surrounding Instagram's algorithm changes, unsurprisingly, people are starting to turn their backs on Zuckerberg and look for another place to post their selfies, promote their passions and engage with other users. Enter Vero: it's a new social media app (ok, it was launched back in 2015 but it's getting some serious press right now!) that is designed to be bigger, better and more streamlined than the social media platforms we've come to know thus far.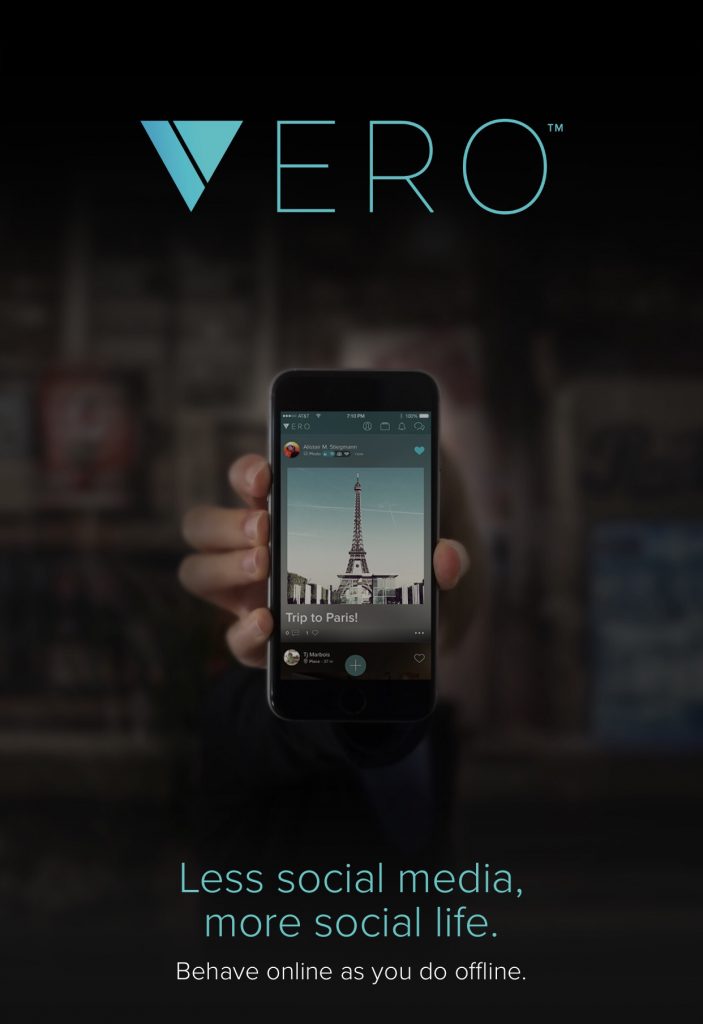 How does Vero differ from Facebook and Instagram?
Frustrated with the privacy policies on other ad-based social networks (we're looking at you, Facebook), Ayman Hariri, son of former Lebanese Prime Minister, set about creating his own social media network. He wanted a platform that wouldn't let algorithms interfere with people's viewing pleasure or spark hatred among small business owners desperately trying to get their content seen. Their mission was to build a 'truly social network'. So, with Vero, you get a simple, reverse-chronological feed. Oh, and no adverts either…
Wait, no adverts? How does Vero Make money?
*Deep breath*. It doesn't. Or to put it better, it doesn't yet! To prevent the app from getting cluttered with ads, Vero will implement an annual charge for its service – a small price to pay for a better user experience. Originally, the first million users were promised free lifetime access to Vero. As a result of service interruptions, that offer has now been extended to all new users, until notified otherwise. So, subscription fees haven't yet been put in place but they're on their way.
Features
Combining some of the best elements of Facebook, Instagram and Twitter, the Vero app offers an array of features to encourage people to truly engage with others. The platform allows you to post photos, share text and URLs and even give out recommendations for films, TV series and more. Another differentiator from other social media platforms is the ability to distinguish between your followers, sorting them into 'close friends', 'acquaintances' and 'followers'. By doing this, you can then easily choose which posts you want to be shared with each of these groups.
Conscious to combat digital addiction, the team at Vero have even introduced a feature that lets you monitor how much time you're spending on the platform so that you can better understand and manage your screen time.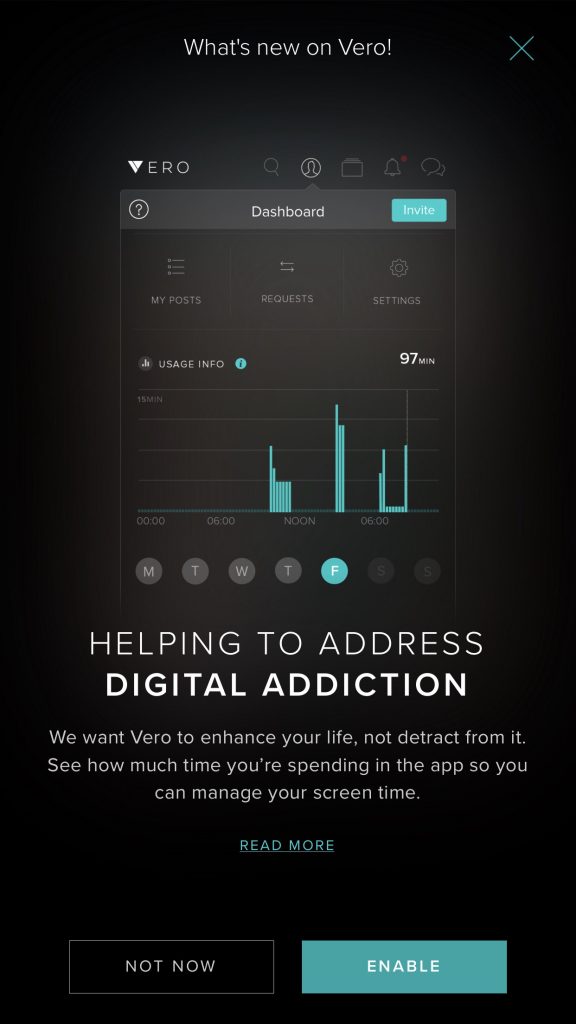 Summary
Earlier this year, there were over 500,000 Instagram posts using #Vero, many in an effort to draw followers over to the new social network. So, while the app may not be boasting 5-star reviews in the App Store yet, it's clearly on the rise. It is designed with the aim of being the perfect amalgamation of Facebook, Instagram and Twitter, meaning that Vero could truly revolutionise the way we view and use social media. But it still has some way to go, and despite recent concerns and frustrations, is up against some serious competition.
For more, keep an eye out on the blog!
FSM.