Google's webmaster trends analyst, Gary Illyes, has announced at Pubcon that the search engine plans to create a separate mobile index within a few months. At the moment, there is a single document index for search which pulls information from desktop content in order to determine mobile ranking signals. This new Google mobile index will allow the search engine's algorithm to run more directly on mobile content.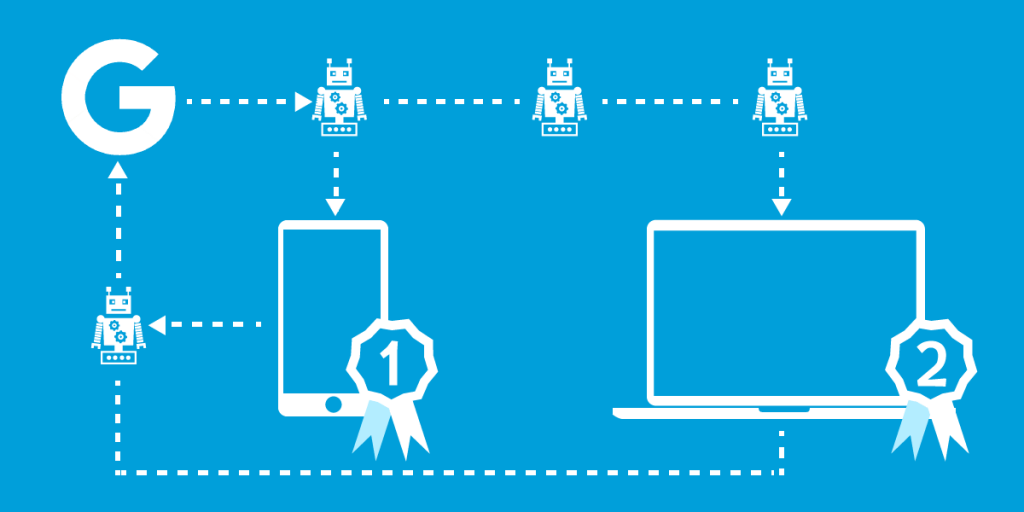 In addition, this Google mobile index will become the main index that the search engine uses. This presents some serious considerations for SEOs and webmasters as, typically, mobile sites are smaller and have less content than their desktop counterparts in order to reduce page sizes and improve page load speeds. Although a lot of responsive websites use the same content for different devices, there are some considerations where this content is compressed, or different source files are used. Although the desktop index will be maintained, it will become a secondary index which is not refreshed as regularly.
This isn't a huge surprise. We already know that mobile queries have surpassed desktop queries on Google, we know that Google has really been tightening the screw on it's mobile-friendly algorithm, and we've had the option to crawl webpages with mobile-specific bots in Search Console for quite some time now.

Until now, it has been debatable whether or not your website's mobile-friendliness affects your desktop ranking. Google has said it doesn't, but from the data I've been working with I personally think that it does but possibly indirectly. Below is table that shows desktop ranking declining after a mobile-friendly algorithm update at the first red bar, then recovering after a website conversion at the second red bar. I think we will see some fairly significant movement in rankings in the coming months as poor mobile sites are demoted and good ones are rewarded. We'll keep an eye on MozCast.

Takeaway message?
Given the clear trend towards a completely mobile-friendly internet, anyone with their head buried in the sand that thinks they can still hold out from converting to mobile-friendly is in for a shock. Fortunately, the large majority of websites are mobile-friendly and if your website is responsive and contains the same content on both mobile and desktop you need not worry. We will certainly be looking at websites with shortcomings on mobile versions of pages where desktop content has been cut out. In addition, we will be looking at pageload times and compression to make sure everything loads well on a mobile device. Mobile usage is no longer a secondary consideration, it should now be your primary concern.
If you want to speak to one of our team about your website and its SEO, get in touch!
HCW.