Black Friday has been a rather controversial topic this year, with many people claiming the mass-shopping event is a "complete scam". For instance CEO of fashion chain Jigsaw, Peter Ruis, stated the discounts that shops offer are "deceptions", as they are rarely worth the original price in the first place. Likewise, an investigation by consumer watchdog Which? revealed that, last year, many of the "special offers" in stores were potentially misleading and may have breached consumer protection rules.

While the controversy around Black Friday has lead to more and more "refuseniks" such as Jigsaw, Asda, Ikea and Next, Black Friday nonetheless appears to have gone to the next level this year. The BBC is calling it a "Black Friday bonanza" as those shoppers on the hunt for bargains ahead of expected price rises in 2017, are treated to an extended shopping-extravaganza. More than just Black Friday, certain retailers are opening up a Black Weekend, Week or even 10-day event.
The forecasted price rises in 2017 have apparently thrown people into a bit of a frenzy (I'm picturing the scene from Friends here, whistles in mouths, rugby tackling another woman for the perfect wedding dress…) More than £2bn is expected to be spent on Friday alone. But, with the extended sales period, the total is expected to reach more than £4bn once you include the sales from Cyber Monday.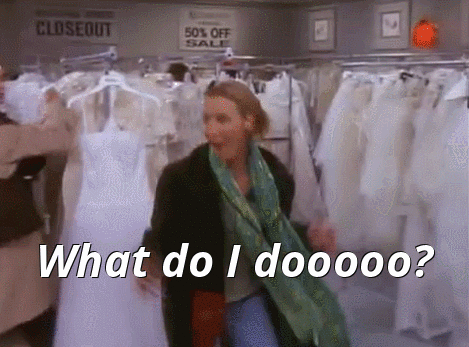 Jigsaw chief executive sees Black Friday as a huge loss for retailers in terms of profit and loss of margin. However, others argue that sitting out of such a huge event will only result in retailers missing out even more. After all, around 55% of consumers plan to shop in stores and online between Black Friday and Cyber Monday.
Even if you agree with Jigsaw's CEO that seasonal sales aren't necessarily a great way to make the most money, it's still a great time to attract lots of new potential customers to your site. With the prolonged Black Friday this year and Cyber Monday just a few days away, there's still time for eCommerce sites to make the most of the top revenue-driving days of the year. Here's How:
1. Create great ads
Gift guides are one example of a great ad. Whether you decide to send one out as an email campaign, share an infographic on social media or you plaster a 'gift guide' across your website's homepage for the weekend, they are a great way to grab consumer's attention. Whatever your approach to advertising, however, make sure you use attention grabbing headlines with clear call-to-actions. You can read more about how to make a great Facebook Ad here.
2. Start shouting about it!
The Internet gets pretty loud at this time of year with everyone shouting out about their Black Friday and Cyber Monday deals. You need to grab people's attention in any way possible. This means sending out emails, tweets and Facebook posts in the days running up to the event – there's still time to do this before Monday! Try to think of ways to stand out from the crowd. Engaging video content is great but if you're short of time why not try out Instagram stories or Facebook Live?
3. Check your inventory
This is the time you absolutely do not want to run out of stock, but if you do happen to sell out of your goods, make sure it's really clear that a product is sold out. There's nothing more gut-wrenchingly disappointing than finding the perfect gift, then being told it's sold once you've reached the checkout or – worse – via email after you thought you'd completed the purchase. One great thing about Black Friday and Cyber Monday is the potential for repeat commerce.But this means you need your user satisfaction to be 100% despite the madness.
4. Check, check and check again!
With user experience in mind, check that your website is in tip-top shape BEFORE Cyber Monday. Have you optimised for keywords like 'Cyber Monday' 'sale' and 'top gifts'? Can the site handle the increased traffic? Do your pages and images load fast enough? Is the path to purchase as clear and simple as it can possibly be? Perhaps even more important than making lots of sales on Cyber Monday is the opportunity to find lots of new potential customers. Giving your users the best experience possible will increase the chances of repeat commerce after the event has ended.
5. Optimise for mobile
Now you've made sure your website is user-friendly, you need to ensure that it's mobile-friendly too. You may have noticed us banging on about mobile a bit lately but 1/3 of all eCommerce purchases last Christmas were made on a smartphone. What's more, 80% of shoppers used a mobile phone whilst inside a physical store to read product reviews, compare prices and even search for other stores. Meanwhile, a Think with Google study recently revealed that 67% of people use multiple screens sequentially whilst online shopping. Whatever the case, the chances are that most of your customers will use your mobile site at some point on Cyber Monday so make sure your site is mobile-ready.
So, there you have it. Put in a bit of leg-work BEFORE Cyber Monday and you can sit back and reap the rewards on the day. You are welcome.
For more marketing tips and tricks, check out some of our other blog posts or get in touch with one of our digital marketing experts today!